The current Sibagraphics look is inspired by the abstract expressionist art of Wassily Kandinsky, one of our favourite artists, and by the colours of the Sunshine Coast, Queensland.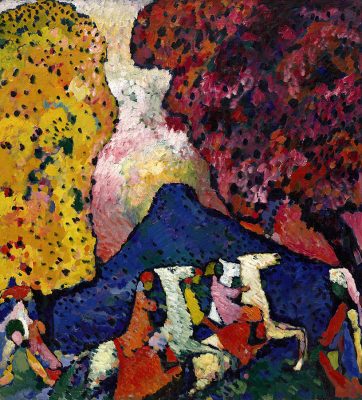 Based on the Twentyseventeen WordPress theme, our child theme has been heavily modified to enable full width pages and extra widgets for slide shows and side inserts, using our own page template. Because the slide shows are easily changeable, we'll be able to add and subtract new photos, or change the whole look sporadically as we wish. The new Twentyseventeen theme also permits videos rather than photos.
The variable height headers are deployed through a combination of css and dynamic widgets.
Gradually, the complete, very large site will be moved over to the new template, with more photos, graphics and animations to be added as well.
Enjoy!